Blockchain (Web)
Being a leading Blockchain development company in Noida, India, we have carved a niche by providing some successful Blockchain-based website solutions. We have the industry-best developers to provide you with feature-packed blockchain development services to meet the challenges of your market. If you need a blockchain developer to develop your website, we can provide you with a top blockchain engineer along with your existing team.

Drone Technology (Web)
The premier resource for news and commentary on the Commercial Drones market: the people, products, events and trends driving the UAV industry. We have created many websites, but creating this Drone Technology website has been a great experience and memorable moment for us. Our customers are very satisfied with our work.

IOT (Web)
Helping businesses around the world unlock the infinite possibilities of the Internet of Things. We provide complete IoT development services, from strategy and consulting to the overall implementation and integration of the Internet of Things into client infrastructure. Our experts integrate gateways, edge devices and cloud platforms to provide you with a fully architected IoT ecosystem.

Pizza House (App)
Welcome to the Official App of Pizza House based in Delhi, India, powered by GvCloud Secure. Pizza House mobile application that you use for ordering food, order pizza online at any location. Whether you're in need of a quick lunch before class or catching the game on one of our many big screens, The Pizza House of East Lansing's incredible menu and amazing service will leave you truly satisfied!

Edacious (App)
Edacious is one of the more established food delivery apps. It supports over 300 cities in 32 markets. Edacious offers excellent services in Canadian cities including the USA. It's all about the food. Get the best food on your fingertips. Find your favourite food and enjoy feasting with the lucrative Food Ordering App - Edacious. Get delivering options on a variety of appetizing dishes.

Easy Go (App)
EasyGo online flight ticket booking, cheap air tickets for domestic and international flight ticket booking application. Grab deals and offers on online hotel booking and cheap flights. As the name suggests, we are not only providing cheap flights here but also making our customer happy with EasyGo. Buy tickets by smartphone - without registration, without extensive search, without any knowledge of rates. On top EasyGo offers an easy and secure payment via mobile phone bill or prepaid card. No cash then fast options!

Black Roaster (App)
Black Rooster is a specialty coffee store, roaster and cafe. The first branch was established in 2016, in the Kingdom of Saudi Arabia. The Black Rooster was launched in early 2020 next to the coffee store. Most specialty coffee equipment is provided with a variety of machines for espresso, electric and manual mills, as well as specialty coffee beans from several rosters in Saudi Arabia, and of course the Black Roaster.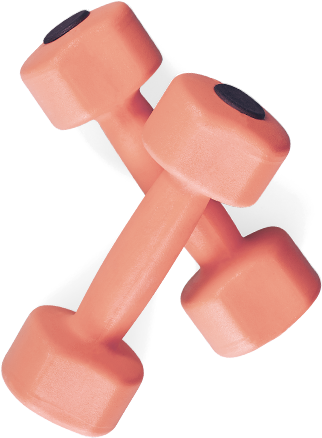 Bussiness Biz (Web)
Bussiness Biz helps people connect with businesses, buyers or investors quickly, and identifies matching prospects for your preferences. What's more - you can filter the listings with the parameters of your choice and browse the matches quickly. Bussiness Biz enables SMEs to quickly deal-sourcing, matchmaking and end-to-end deal management through technology platforms and advisory services. The Bussiness Biz helps businesses buy and sell, secure investment opportunities and explore strategic development.

Stellar School (App)
Stellar School Management Mobile App developed by GvCloud Secure - Stellar School is a part of a solution to manage super administrators, teachers, students, finance staff and bus staff for students. Stellar School mobile app will provide useful user experiences to guardians. This UI kit includes components, typography, design systems and customizable colour palettes ready to use. With 30+ unique layouts, we have covered almost every aspect of a student app. This UI kit is available for both Android and iOS.

Fit People (Web)
Fit People is the web portal of a group of sports enthusiasts and fitness experts, who are very passionate about our work and bring strength and fitness to people's minds and lives. They enable fitness freaks to achieve their fitness goals! They partner with health and fitness experts who are trained and certified professionals to provide best-in-class wellness services.

Perfect Pizza (Web)
Perfect Pizza, we take care of you and our employees. When you opt for online food delivery on the Perfect Pizza app, you should not worry about security. Check out application Perfect Pizza located in Gurugram, Haryana, developed by GvCloud Secure. Use the Perfect Pizza mobile application to order pizza online in Gurugram. Perfect Pizza needs to be ordered directly online.

Edumart (Web)
Edumart is an education web portal to help children to find School, Coaching/Tuition Classes, Hobby Classes of Edu Books Services, Edu Lab Services & Edu Sports Services etc. The right education can empower them for life and create future leaders and thinkers in future. Whether you are a teacher looking for materials to supplement your classroom need or a parent keen to support your child's development, Edumart Fulfil your requirement.

Bexar (Web)
Bexar helps you get your plan on paper by having the right business planning application and tools. In fact, the Bexar application legwork is used to create a business plan, starting from scratch and simplifying the process. Bexar business planning applications and tools will provide an outline that will focus on your daily decisions that are targeted to the end goals. With that said, here are some of the best business planning apps and tools.

Warning: include(/home/dbvj7xjnhty2/public_html/wp-content/plugins/revslider/includes/navigations.php): Failed to open stream: No such file or directory in /home/dbvj7xjnhty2/public_html/wp-content/plugins/revslider/includes/navigation.class.php on line 254

Warning: include(): Failed opening '/home/dbvj7xjnhty2/public_html/wp-content/plugins/revslider/includes/navigations.php' for inclusion (include_path='.:/opt/alt/php81/usr/share/pear:/opt/alt/php81/usr/share/php:/usr/share/pear:/usr/share/php') in /home/dbvj7xjnhty2/public_html/wp-content/plugins/revslider/includes/navigation.class.php on line 254